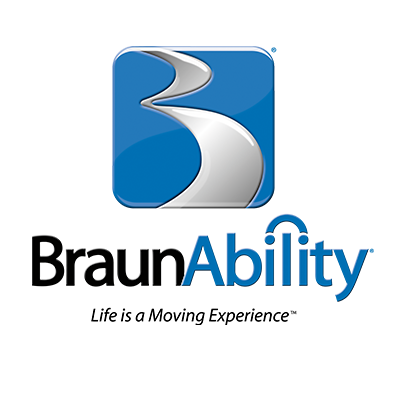 Refined Design in The Toyota Power Rear Entry—BraunAbility®
BraunAbility® created the Toyota power rear entry, allowing people with disabilities to have luxury wheelchair van transportation. Simply push the Toyota key fob to open the rear hatch, deploy the ramp, and lower the rear of the van to the ground. The Toyota power rear entry can accommodate the largest power wheelchairs and scooters available. Keeping the lowered floor between the frame rails greatly minimizes the extent of the modification, but it can still be used for both driver and passenger needs.
Auto Ramp On the Toyota Power Rear Entry
The fully automatic BraunAbility® rear entry conversion activates with a push of a button, making for the ultimate wheelchair or scooter transportation. A true one touch function allows for quick loading or unloading in any conditions. The aluminum ramp is not only powder-coated for maximum durability and grip, but will also match the van's interior.
Seating Flexibility—BraunAbility® Toyota Rear Entry
Need seating options beyond what's standard? The Toyota power rear entry offers flip and fold seats, bucket seats, and a third row folding bench seat. BraunAbility® has a knowledgeable dealer network that can educate you about every seating configuration available on the Toyota Power Rear Entry!
Auto Kneel
Lowering the rear suspension with an auto kneel will reduce the angle of entry to 10º for safe entry and exiting. Performed with a power actuator, the auto kneel is extremely reliable compared to the air or hydraulic systems used by other manufacturers. In the event of a failure, this system offers manual override capabilities that cannot be matched by any other system.