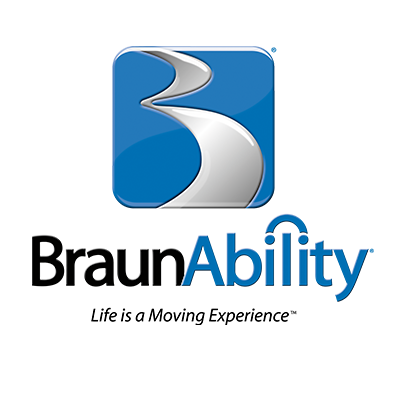 New BraunAbility Chrysler Manual Rear-Entry Design
Braun's new design for the Chrysler Manual Rear-Entry is the perfect mix of Luxury and accessibility. The sleek new design from Chrysler guarantees that you will be in the most stylish vehicle on the road, while the rear entry conversion assures that you will have the space and convenience necessary to get where you need to go safely.
Chrysler Manual Rear-Entry Wheelchair Van Options
The new wheelchair accessible Pacifica comes standard with a slew of impressive options such as, Remote Keyless Entry, an 8.4" Touchscreen Display, Power Liftgate, 3 Zone Climate Control, 17" Alloy Wheels, and a Rearview Camera. Braun, as always has reached as far as possible to ensure that their conversion compliments this new streamlined design using only Tier 1 components, meaning you won't know the difference between Chrysler OEM options and the Braun conversion.
This conversion is now also offered on the new Chrysler Voyager platform. This exciting new development allows for more dealer inventory, faster availability, and a more affordable vehicle/conversion package!
ChryslerManual Rear-Entry Wheelchair Van Conversion
The BraunAbility Chrysler Manual Rear-Entry jumps ahead of the game with the most spacious rear entry option in their history. Coming standard with 34.5" of interior width and a 56" door opening. The re-designed ramp, with an 800lbs weight capacity, secures tightly in the doorway, and with the help of advanced weather-stripping, it seals to make the quietest ride possible. The convenience of the rear entry expands farther beyond the spacious interior, it allows for the user to not depend on unreliable Handicapped parking spaces, since you enter and exit from the rear, you can park virtually anywhere without worrying about someone parking you in!
BraunAbility Chrysler Manual Rear-Entry Wheelchair Van Commercial Specs
This new conversion also meets all ADA qualifications for a commercial transportation unit, making it a great option for a state of the art taxi service, or an updated runner for a group home or school. Of course, it will still be a fantastic choice for families, offering many different seating options, to ensure you can get the most out of your new vehicle investment.