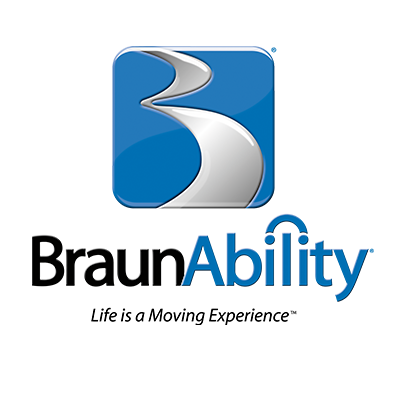 BraunAbility® Chrysler—Leading The Way
Every inch feels like a mile, in the BraunAbility Chrysler Infloor, thanks to patent-pending AccessAbility Technology. An aerospace-inspired sliding door extends beyond the doorway, giving plenty of space to enter and exit the vehicle. With the widest side-entry ramp on the market, there is room to accommodate all sizes and types of wheelchairs. A new rear axle design creates extra space in the back of the cabin for greater maneuverability.
Available with a foldout or infloor ramp, the BraunAbility Chrysler Infloor offers all the space and convenience you need without sacrificing the style and design you deserve. Experience the ultimate accessible vehicle, brought to you by the most trusted name in mobility! This conversion is offered on both the Chrysler Pacifica and the Chrysler Voyager, allowing for more availability and flexibility on pricing.
One Touch Power Door and Ramp On the BraunAbility® Chrysler Infloor
Gone are the days of having multiple key fobs and remotes to keep track of. Without having to re-program your original remote, you can activate the fully automatic door and ramp by pushing the power door button on the Chrysler fob or any of four interior switches. The BraunAbility® Chrysler Infloor ramp is durable and finished with a non-slip powder coating.
BraunAbility® Chrysler Infloor Auto Kneel
To ensure the easiest access, BraunAbility® has integrated a kneeling system into the Chrysler Infloor. Controlled by an actuator, it will temporarily lower the rear suspension to reduce the ramp slope, making boarding even easier. To prolong the life of the actuator, it has been designed and built into the body of the vehicle, protecting it from the extremes of climate. In the event of a power failure, the BraunAbility® Pacifica has full push button overrides that can bypass 99 percent of electronics.
BraunAbility® Chrysler Infloor Lowered Floor
The BraunAbility® Chrysler Infloor InFloor has a floor that is lowered from the level of the conventional minivan floor, starting just forward of the rear axle and traveling all the way to the front firewall. When completed, it will provide a 55.25" door opening at the side door and 59" in the driver's and passengers' area.
BraunAbility® Chrysler Infloor Removable Seating
The removable seating in the BraunAbility® Chrysler Infloor InFloor gives those who would like to ride up front that option. BraunAbility® makes it easy with a step and roll system: simply unlock the seat base and roll it out of the van. This makes it possible for passengers who would like to sit up front to make that choice very quickly and easy. This can also allow a driver in a wheelchair to lock down behind the steering wheel when it is equipped properly with accessories.